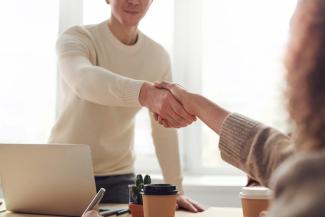 More than Finances: The Benefits of Holistic Advice from Financial Professionals
When thinking about our physical health, it's common for people to take a holistic approach—that is, we think about ways we can practice being healthy overall, like eating a balanced diet and getting an adequate amount of exercise. Keeping our bodies healthy means improving our quality of life. So why don't we take this approach with every aspect of our lives, including our financial health? 
Holistic financial planning is quickly rising in the ranks of money management techniques among financial professionals. But what does it actually mean to be holistic when it comes to your financial health? Here's what you should know. 
Focusing on Your Life Goals 
Many financial professionals will give you advice on specific products, services, or investments. They might advise you on an IRA to invest in or help you set up a 529 college savings plan for your child. But financial professionals who give holistic advice will focus on your life goals first and foremost. Rather than driving optimal investment portfolios, they help you work toward your specific goals. 
Your financial health doesn't exist in a silo; your financial planning shouldn't either. Instead of plugging numbers into an algorithm to figure out how much you should save for retirement, you should focus on holistic planning, which takes into consideration your goals and aspirations. 
A holistic financial planner might ask questions like, "What do you want to accomplish between now and retirement?" and "What do you want your life to look like when you retire?" Everything you do can affect your financial health, which is why it's so important to consider all aspects of your life when thinking about investments and savings plans. 
Aligning with Your Values 
Another benefit to holistic financial planning is that it can directly align with your values. Traditional financial planning focuses on the best outcomes for your portfolio. But the best outcomes may mean investing in companies whose mission and values don't align with yours. 
Holistic financial planning means you can choose to invest ethically; for instance, you may decide you'd like to invest only in socially responsible companies or companies owned by women of color. A financial professional who focuses on holistic planning can help you invest in companies whose values align with yours, while also aiming towards positive outcomes for your finances. 
Developing a Relationship with Your Financial Professional 
Most importantly, holistic financial planning often leads to a deeper, more trusting relationship between you and your financial professional. Because they're involved in many aspects of your life and your goals, they understand how they can help when you experience difficult and confusing financial situations such as divorce, sudden job loss, critical illness or even just buying a new home. 
A trusted professional can go a long way when it comes to managing your financial health. If you're looking for someone who can help you reach your investment goals while also aligning with your values and considering major life events, a holistic financial professional can help. 
 
---
*This content is developed from sources believed to be providing accurate information. The information provided is not written or intended as tax or legal advice and may not be relied on for purposes of avoiding any Federal tax penalties. Individuals are encouraged to seek advice from their own tax or legal counsel. Individuals involved in the estate planning process should work with an estate planning team, including their own personal legal or tax counsel. Neither the information presented nor any opinion expressed constitutes a representation by us of a specific investment or the purchase or sale of any securities. Asset allocation and diversification do not ensure a profit or protect against loss in declining markets. This material was developed and produced by Advisor Websites to provide information on a topic that may be of interest. Copyright 2021 Advisor Websites.