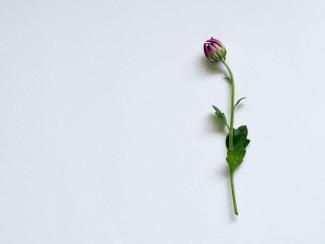 6 Tips for a Cheap Valentine's Date
Roses are red, violets are blue, Valentine's Day can be cheap, hooray for you!
Right after New Year's the red, pink, and white move in to the shopping aisles to serve as a perpetual reminder that Valentine's Day is coming. It cuts into the closing months of winter with its oversized stale chocolate boxes, overpriced cards, and overwhelming expectations to a likely under whelming Valentine's date. Yet, despite the kitsch teddy bears and faux roses, love on this holiday comes at a price.
In 2016, Americans were expected to spend a collective $19.7 billion according to the National Retail Federation's 2016 consumer spending survey. (Although, that figure includes the hate-buying consumer choices by 3.1 percent of adults.) The majority share of this figure is spent on "an evening out" followed by jewelry.
Individually, people were expected to spend an average of $146.84 on V Day-related gifts; according predictions men were estimated to spend an average of $196.39 and women $99.87. Valentine's Day can be a wonderful opportunity to show your partner how much you love them. But, saying "I love you," whether it's to your boy/girlfriend, best friend, or even just yourself, doesn't have to be so expensive. Share the love with these frugal Valentine's ideas that won't break the bank but are still worthy of giving:
Go out, but go low key. Going out is fun—we get it! The top notch venues in town will be booked back-to-back as people open their wallets for three course prix fixe menus. (Where's the fun and choice in that anyhow?) Is there a lesser known local (re: cheaper) place you've wanted to try but didn't have a good enough excuse to take a chance on it? Even if it's not the best restaurant you've ever been to, such an establishment is likely to be more intimate and secluded as well as memorably unique compared to your usual date night haunts.
Get sizzling in the kitchen. Food plays an important role in most relationships. Valentine's Day is a chance to get more elegant than the usual work week crock pot recipes. Plan a romantic meal you and your partner will both like. (Don't forget dessert!) Make it fun and incorporate some aphrodisiac foods. Then, pop open a bottle of wine, light a couple candles, and play some romantic tunes in the background. Cooking the meal together could be a good experience or you could make the dinner a nice surprise!
Check the events calendar. Check your home town/city's local events calendars for free concerts or events. This could be a date by itself or could be paired with either of the dinner ideas above.
Plant a seed. Bouquets are beautiful, but they're gone almost as soon as they're given. Skip the markup on a dozen red roses and give the gift of a living, growing plant. Even if the price is comparable to a bouquet, you're getting more bang for your buck due to the longevity.   If your loved one doesn't have much of a green thumb go with something easy like succulent. If they're an avid gardener go for something more demanding like an orchid. Better yet, decorate a pot and then plant some seeds together and treat it with tender love and care…it's a great analogy for your relationship.
P.S. I love you. When was the last time you wrote a letter? Like a real handwritten letter—signed, sealed, and delivered? Skip the fancy shmancy cards that never actually say what you want them to, and write your loved one a letter. Include topics like why you love and appreciate them and what the holiday means to you.
Log off for the quality time quotient. This one's simple (and cheap). Turn off your electronics and put them out of sight. Shut down the Xbox and Netflix. It's so rare that we spend actual fully focused quality time with the ones we love anymore. Take Valentine's Day as the opportunity to reconnect without notifications, emails, and Instagram. Play a game, craft your own DIY valentines, do a project around the house, or go take a walk together. Time and attention can be one of the best gifts you can give.
Resources
*This content is developed from sources believed to be providing accurate information. The information provided is not written or intended as tax or legal advice and may not be relied on for purposes of avoiding any Federal tax penalties. Individuals are encouraged to seek advice from their own tax or legal counsel. Individuals involved in the estate planning process should work with an estate planning team, including their own personal legal or tax counsel. Neither the information presented nor any opinion expressed constitutes a representation by us of a specific investment or the purchase or sale of any securities. Asset allocation and diversification do not ensure a profit or protect against loss in declining markets. This material was developed and produced by Advisor Websites to provide information on a topic that may be of interest. Copyright 2021 Advisor Websites.