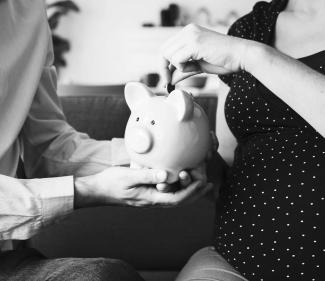 While it may not seem so, there are a lot of painless ways to save money. Not just for those who have a limited cash flow, but also for those with plenty of surplus cash who will appreciate ways to cut back on monetary waste.
Here are just a few things you can do to save:
1. Use cashback rewards credit cards. While most cards on the market today offer some level of cash back on purchases, there are some that rise to the top. Take a little time to investigate some of the offers available and consider switching to a new card; particularly if they offer a lower interest rate as well.
2. Use coupons. Don't panic – this doesn't mean sitting at the kitchen table and cutting out coupons. There are a variety of coupon apps on the market today that make it easy to save on purchases right from your smartphone.
3. Stop eating out all the time. I know it can be difficult to come home after working all day and start making dinner. The solution to that is to plan and make meals in advance, so all they require is a quick warm up, providing you with a hot, nutritious meal at a fraction of the cost.  
4. Pack a lunch. When you're making your dinners for the week, take a few extra minutes and plan some weekly lunch menus as well. By cutting down both on the number of lunches and dinners out, you'll save a significant amount of money each week.
5. Practice preventive maintenance on your high-end items such as your home and your vehicle. If you notice the water heater acting up, getting it looked at sooner rather than later can help to prevent a catastrophic event that will require a lot of money, or worse, a new water heater. The same goes with your vehicle. Taking care of your car properly now can save thousands of dollars in repair costs down the road.  And checking your windows and doors for any air leaks and fixing them promptly will help you save on both heating and air conditioning costs.
6. Perform an annual insurance checkup. While you'll have to do this for health insurance anyway, be sure to include your auto insurance in the review process.  If possible, schedule an appointment with your agent and go over your coverage. You may find that you're paying for things you don't even need. Same goes for any type of insurance policy you may currently have.
7. Walk through your home and unplug any devices or appliances that aren't currently being used.
8. Switch to LED bulbs. LED bulbs can last as long as 20 years, reducing the need to stockpile lightbulbs, while using up to 75 percent less energy.
9. Take public transportation. While not an option for everyone, if you're close to a major metropolitan area, chances are that you'll have some commuting options. If you can't bear to use public transportation daily, make a commitment to doing so at least 2-3 times a week.
10. Start making a plan for what you're going to do with all the money you save.
While saving money may not be easy, implementing just a few of these will be painless.
*This content is developed from sources believed to be providing accurate information. The information provided is not written or intended as tax or legal advice and may not be relied on for purposes of avoiding any Federal tax penalties. Individuals are encouraged to seek advice from their own tax or legal counsel. Individuals involved in the estate planning process should work with an estate planning team, including their own personal legal or tax counsel. Neither the information presented nor any opinion expressed constitutes a representation by us of a specific investment or the purchase or sale of any securities. Asset allocation and diversification do not ensure a profit or protect against loss in declining markets. This material was developed and produced by Advisor Websites to provide information on a topic that may be of interest. Copyright 2023 Advisor Websites.